[mm-video type=playlist id=01fb7dafw2b08817yr player_id=none image=https://mwwire.com/wp-content/plugins/mm-video/images/playlist-icon.png]
---
New Mexico Bowl: First Look At The New Mexico State Aggies
---
This year's New Mexico Bowl features two teams from the old WAC, but Fresno State won't want to take these revitalized Aggies lightly.
---
Contact/Follow @MattK_FS and @MWCwire
Las Cruces has been magic all year.
New Mexico State has often been one of the toughest places to win anywhere in the country, so winning as many games as they did this fall, the same number that the Aggies won between 2020 and 2022, makes you sit up and take notice.
Everyone loves an underdog, though, and those same Aggies could have a significant home-field advantage when they face off with the Fresno State Bulldogs in this year's Isleta New Mexico Bowl, three hours from Las Cruces. After 50 or 60 years in the wilderness, you can't say they haven't earned it, but how did NMSU get here?
Here's what Bulldogs fans need to know about their bowl game opponent.
2023 New Mexico State Aggies — Team Profile
Conference: Conference USA
2023 Record: 10-4 (7-2 Conference USA)
SP+ ranking: 62nd
FEI ranking: 73rd
Sagarin rating: 82nd
Head coach: Jerry Kill (second year at New Mexico State, 25th year overall; 17-10 with Aggies, 175-114 overall)
2023 in a nutshell: After clinching the program's third winning season and second bowl victory since 2000 last year, the Aggies set about proving this fall that was no fluke. They stumbled out of the gate with a 2-3 record, beating rival New Mexico but dropping road games at Liberty and Hawaii, but righted the ship in time to win eight consecutive contests and earn a rematch against Liberty in the Conference USA championship.
Though they again fell short against the Flames, the Aggies will be comfortable playing up the 25 from Las Cruces since their winning streak included four road wins, including at Western Kentucky and Auburn. In all, the 10-4 record marked the program's first season with double-digit wins since going 11-0 as part of the Border Intercollegiate Athletic Association in 1960.
Best wins: vs. Jacksonville State (8-4), at Auburn (6-6), at Western Kentucky (7-5)
Key Players
Diego Pavia, QB
It took a while for Pavia to settle into the starting job last season, but he picked up right where he left off and accounted for an average of 269 yards of total offense per game and 7.55 yards per play in 2023. Both figures rank in the top 35 among all FBS players, but it also obscures that he's more than capable of doing damage with his arm (61.6% completion rate, 8.5 yards per attempt, 24 touchdowns, 2.3% interception rate) and his legs (851 rushing yards, fourth among quarterbacks; six TDs).
While it remains to be seen if Pavia suit up for the bowl game after playing through various aches and pains, he could be a headache for the Bulldogs if he does.
BIG PLAY PAVIA 🙌

What a start for @NMStateFootball!

📺: @CBSSportsNet pic.twitter.com/455GorVslM

— Conference USA (@ConferenceUSA) December 2, 2023
Keyshaun Elliott, LB
After getting his feet wet with the Aggies in 2022, the sophomore Elliott stepped into the starting lineup after one game and never looked back. He led the Aggies with 101 total tackles and 8.5 tackles for loss, finishing fifth among all Conference USA defenders with 45 stops (per PFF), cementing himself as a young star worth watching in the Group of 5.
Andre Seldon, CB
The former Michigan transfer emerged as the anchor in New Mexico State's secondary this year, his second full season as a starter. Despite facing 61 targets, tied for third-most in Conference USA, he allowed a 42.6% completion rate, picking up 50 tackles, six passes defended, and an interception.
Star Thomas, RB
While the Aggies often deployed a committee in the running game, Thomas had previously led the team in all-purpose yardage and continued to shine as the lead back and Pavia's primary complement. Though he only has 111 total carries and managed no more than 12 in any one game, the junior has averaged 5.79 yards per carry and scored six total touchdowns.
Walk that walk.😤 @Star4Thomas

Aggies lead 17-3 🤙#AggieUp x #HHLP pic.twitter.com/LWj5rO88NG

— New Mexico State Football (@NMStateFootball) September 24, 2023
Canaan Yarro, C
Yarro brought much-needed stability to the offensive line as one of two players to start every game this season, playing a team-high 882 snaps according to Pro Football Focus. Despite the large workload, he is one of only six FBS centers to have played at least 800 snaps while allowing six or fewer quarterback pressures and zero sacks.
Overview:
Offense
With veterans back at just about every key position, the Aggies had one of their most prolific offensive seasons in recent memory. According to Brian Fremeau, New Mexico State earned 2.63 points per drive (37th in FBS) and 56.5% of available yards per drive (17th), both of which were far and away the team's best figures dating back to 2007. They also had just 14 giveaways in 14 games, the fewest in Conference USA, so they're an offense not usually inclined to beat themselves.
In the offensive backfield, Pavia and Thomas typically lead the way with periodic contributions from running backs Monte Watkins and Jamoni Jones (6.46 combined yards per carry, five touchdowns). Yarro and left tackle Shiyazh Pete provide seasoned leadership on the offensive line, supplemented by youngsters like sophomore AJ Vaipulu and redshirt freshman Louie Canepa.
NMSU's passing game is a fairly balanced one that saw six different players receive at least 20 targets, but the lead pass-catcher is sophomore Jonathan Brady, who led the team with 37 catches for 613 yards, scoring four touchdowns. Junior Trent Hudson paced the Aggies with ten touchdown receptions, averaging 15.9 yards per catch, while Eli Stowers made a transition from quarterback to pitch in with 32 receptions and two scores.
Defense
Compared to the offense, the Aggies defense seems very much a bend-but-don't-break unit, ranking 101st by available yards percentage allowed (52.0%) per drive but 56th in points per drive allowed (2.12). That they managed to force only 11 takeaways would seem to reinforce this, but NMSU also had a knack for making timely plays when it counts most, finishing second in Conference USA by collecting 31 sacks and holding opponents to a 35.4% third-down conversion rate. They also allowed a 50% touchdown rate on 56 trips into the red zone, one of just 21 FBS defenses to reach that mark.
Up front, sophomores Gabe Peterson and Sterling Webb, the latter of whom was recently named a first-team all-conference performer, lead the charge after combining for 13.5 tackles for loss and eight sacks. Collectively, the front seven knows how to get after the ball, though, as PFF notes six different Aggies had at least a dozen quarterback hurries (for comparison, Fresno State had one).
Peterson, Webb, Elliott, and Seldon make up a formidable nucleus, but they're far from the only young athletes on this side of the ball. Defensive linemen Buddha Peleti and Gabriel Iniguez, safety Myles Rowser, and linebacker Sone Aupiu are all sophomores who played at least 400 snaps.
[lawrence-auto-related count=3 category=1383]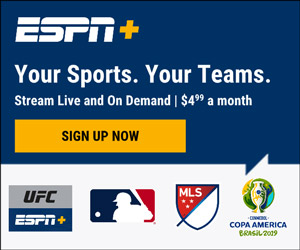 [protected-iframe id="f7652191f99ba13728097498e8a79cd8-137729785-123448869″ info="https://open.spotify.com/embed-podcast/show/48681pqFq0kB9dhrtPPoNd" width="100%" height="232″ frameborder="0″]